Bildmuseet and gammlia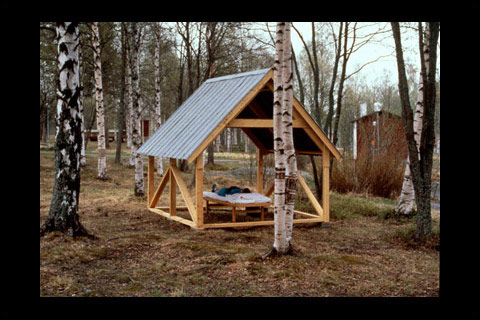 Om det regnar är jag ledig/ If it rains, I´ll have a day off
A house built at Gammlia, outside of Bildmuseet in Umeå. Inside the house there is a bed, where you can lie and listen to the rain against the metal sheet roof. Both a part of the final show for MFA, but also an installation on its own.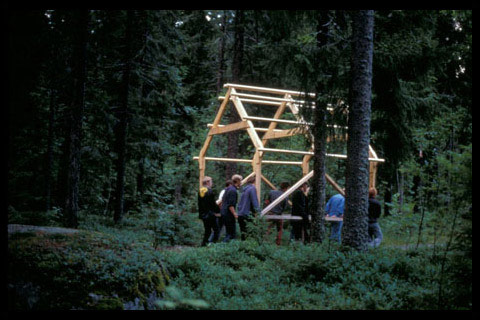 After the summer I sold it, not as a piece of art, but a playhouse for children. Together we carried the house through the woods over to the lady who bought it.

A pine log from my home area, wraped in a hide made of latex nailed to the concrete floor